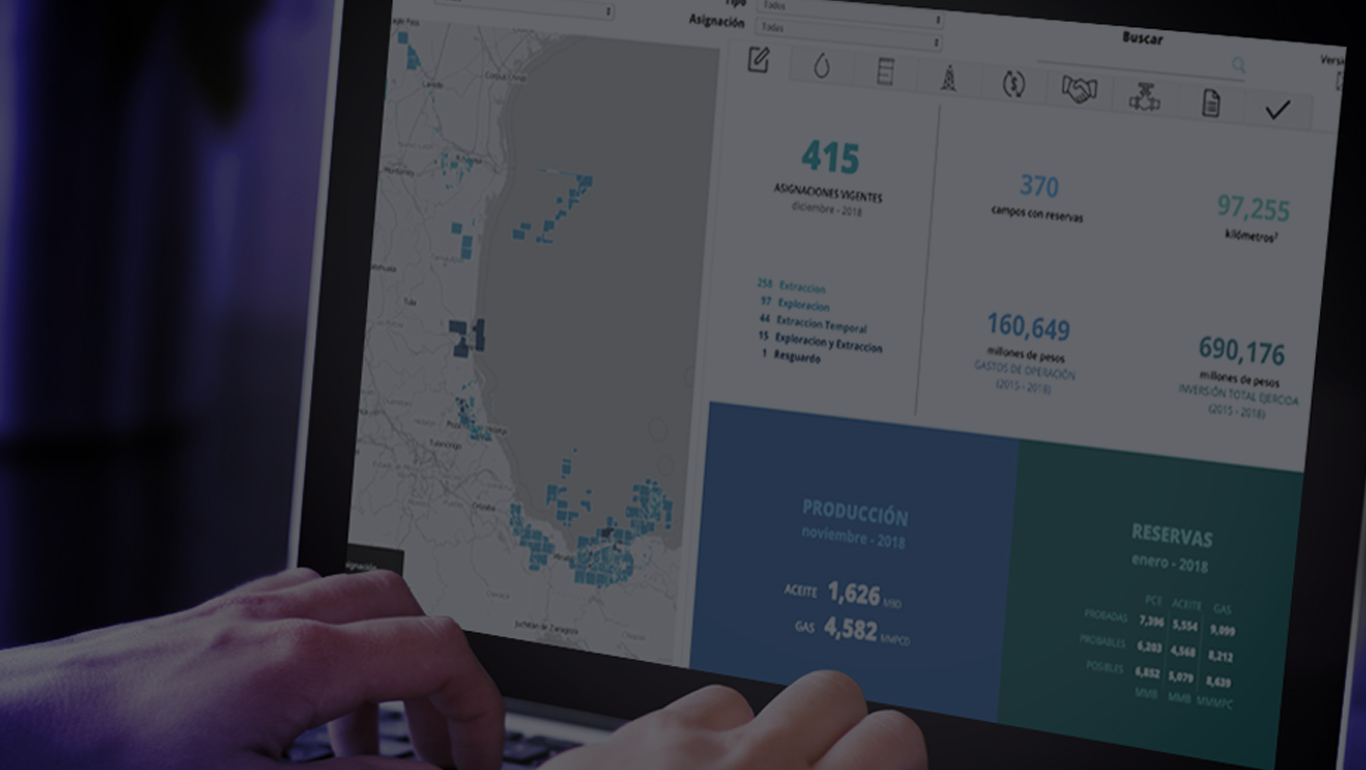 New Entitlements Dashboard
This tool allows users to check the status and advancement of entitlements given to PEMEX in Round Zero. The user can view production levels, reserves, investment made and physical activity, according to Exploration and Development Plans.

In addition, data can be aggregated by basin, location and type. This application has an interactive map that allows you to select and learn about individual entitlements.

Try out the new dashboard at: https://asignaciones.hidrocarburos.gob.mx/.