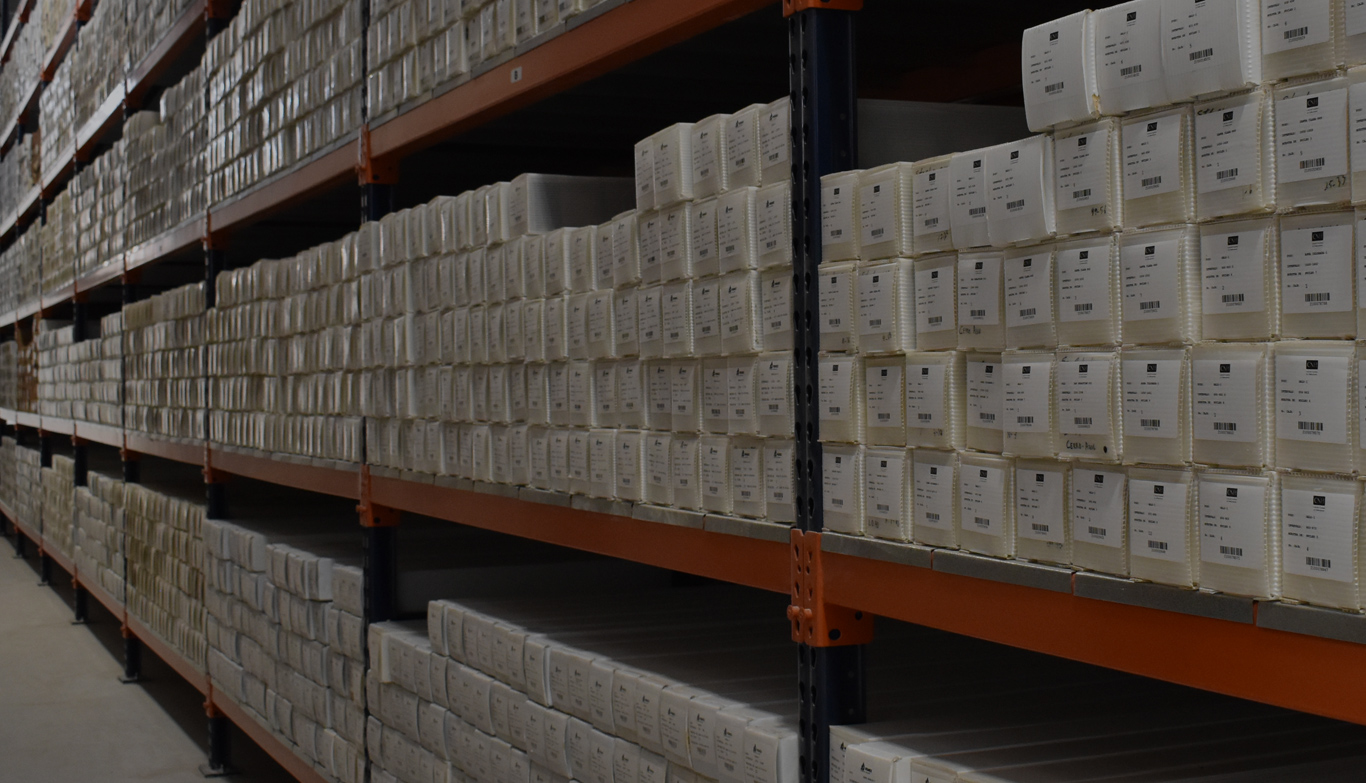 Opening of new National Core Center coming soon
The National Core Center is a strategic project to safeguard the stock of physical samples taken during oil well drilling in Mexico. The project has two locations.
These facilities are some of the most cutting-edge core centers in the world. Both venues permit the integration of digital information with respective physical samples, covering the entire Mexican territory.
These facilities aim to promote research and human resource training in different specializations, to meet international standards in academic and industry requirements.
The data held in the two locations is efficiently grouped into operational, consultation, scientific, administrative and cultural areas. Both centers provide specialized technology and working spaces designed to meet to the users' needs, such as:
Stereoscopic microscopes
Petrographic microscopes
Equipment for taking high-resolution images of cores and thin sections
Equipment and materials to produce thin sections
Specialized equipment for plug cuttings and core pads
Fluoroscopes
If you wish to visit, please schedule an appointment by sending an email litoteca.nacional@cnh.gob.mx.